Welcome to "Run a Mile for Jaxon"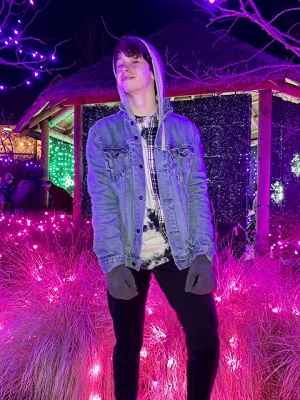 Welcome to my fundraiser "Run a Mile for Jaxon". My grandson Jaxon was just 16 years old when he took his life on April 7, 2020. Soon after his death, Jaxon's friends ran a mile in his honor. Jaxon struggled with depression for several years prior to his death and there were little resources available during his mental health crisis. Our goal is to help the children, teenagers and their families find the right resources that are available for them when they need it.
This is the third year the for this fundraiser for the Behavioral Health Unit (BHU) at Dayton Children's Hospital. I'll be asking people like yourself to donate money to help children in the Dayton and the surrounding area that are struggling with mental health needs. Addressing a child's mental health needs are so important to avoid lifetime consequences for the child's personal life, as well as school and home life. Funding the BHU at Dayton Children's will help meet these children's vital needs.
To date, we have raised $44,000 toward our $50,000 goal! These funds are already helping children who depend on Dayton Children's for their mental and behavioral health needs. Thank you to everyone who has supported our event.
Look for updates for 2023 for "Run a Mile for Jaxon"
April 29, 2023
CrossFit SkyFall
736 Pleasant Valley Drive
Springboro Ohio 45066
Contact Karen Davis @kdavis213@hotmail.com 513-706-8609 for more information.
View More
Achievements

Rock Star Achievement
Raised $10,000!
Fundraising Honor Roll
Mrs. Marian L Kramer
$400
Aquatic Realm Scuba Center
$350
Dr. Rasika Venkatraman , M.D.
$350
Kristin Mikolajewski
$250
Dr. Janet Velasco , M.D.
$250